ISPWP - The International Society of Professional Wedding Photographers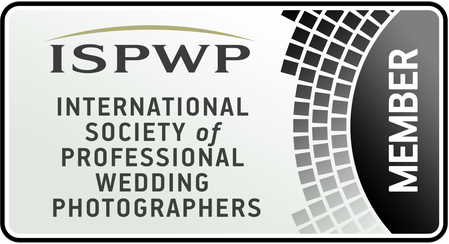 This is it!
Tres Jolie Photo, is now a proud member of one of the best Wedding Photographer's association: ISPWP
The International Society of Professional Wedding Photographers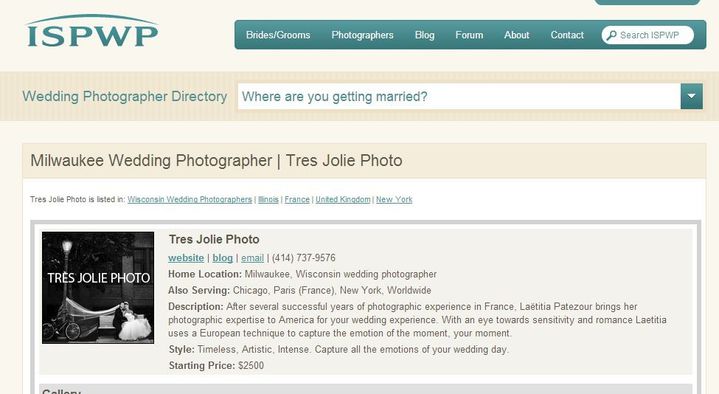 The Best Wedding Photographers in the World
The International Society of Professional Wedding Photographers (ISPWP) is a rarity among wedding photography organizations. Photographers cannot simply buy an ISPWP membership, they have to earn it.
Our requirements are experience, talent, and professionalism. To be accepted, a photographer must have shot at least 50 weddings, submit their portfolio for review, agree to operate under the ISPWP Code of Conduct, and have an ISPWP Sponsor or four references. And THEN they have to be voted in by current members.
In short, when you hire an ISPWP Photographer, you are hiring a talented veteran with a track record, peer recognition, and a passion for creating heirloom images of your wedding.
What is the ISPWP?
The International Society of Professional Wedding Photographers is an organization of the best wedding photographers in the world. It was created by professional photographers to raise the standards of the wedding photography profession.
We are a resource for wedding clients who know they want to hire the best and the brightest for their wedding. We provide assurance and peace of mind that they are hiring the most respected, most ethical, most professional and most talented wedding photographers in the industry.
It's no secret there are many online directories of wedding photographers. Some of them have hundreds, even thousands of photographers. That SOUNDS great because there are so many to choose from! But most of these directories have little or no criteria for membership, they are simply link farms that oftentimes include photographers with zero experience and unknown backgrounds who have simply paid the applicable fee.
When you hire an ISPWP member, you can be sure they have passed a rigorous application process and are recognized by their peers to be at the top of their field.
How is the ISPWP different from other wedding photographer directories?
We're picky. Most online wedding photography directories are simply glorified yellow pages that anyone can join if they simply pay the fee. Experienced pros could be listed alongside someone who just bought their first camera, took a few pictures at their cousin's wedding, and put up a website. The ISPWP is an exclusive organization of truly experienced professionals for discerning clientele. Our requirements in the areas of experience, talent, integrity, and professionalism set us apart. We will never compromise our standards just to get more members. If that means we remain small and exclusive, so be it.
We're small. While most other photography directories have no limit to the size of their membership, the ISPWP limits the number of "local" photographers to about 40 per location. Our intent is to provide a good selection of photographers for each location, while providing adequate exposure for all of our members. A smaller, tighter membership helps to keep the quality of photographers high.