Class of 2013 Senior Model !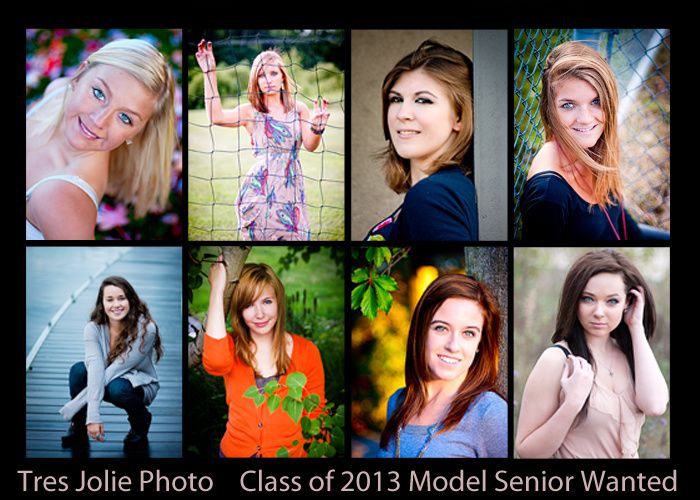 Tres Jolie Photo is looking for this year's juniors to apply for the Class of 2013 Senior Model Program!
The Senior Model Program at Tres jolie Photo is a way for you to receive a senior portrait session and earn discounts on fabulous prints, products, while helping us show off the latest in senior photography.
Of our Senior Models, 3 will be choosen to participate in a group shoot, with stylist, and personal hair and make-up ! Apply quickly, as I will be choosing those 3 models the 5 of April 2012 !
You can read more, and apply on the application form and I will be contacting you shortly !
The application will be available until the 5th of April only !
To view our portfolio on our website: Tres Jolie Photo
To view our portfolio on facebook: Facebook Senior Album